Bomb blast in Yemen signals continued escalation of conflict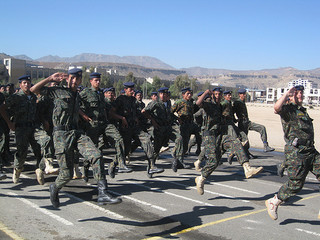 A man wearing a military uniform and a belt of explosives blew himself up in the Yemeni capital, Sana'a, overnight – killing almost 100 soldiers and injuring more than 200. It's Yemen's deadliest attack in years, and it happened in the middle of rehearsals for a military parade.
Al Qaeda in the Arabian Peninsula has claimed responsibility in an online statement, saying the blast was pay-back for US-supported efforts to flush insurgents out of the country. Dr Sarah Phillips, a senior lecturer at the Centre for International Security Studies, says the conflict has been intensifying for some months. And she says there's a risk Al Qaeda will gain traction with locals if foreign involvement in military operations continues.
Download Audio