Why Is Cardinal Pell's Sentencing Being Broadcast Live?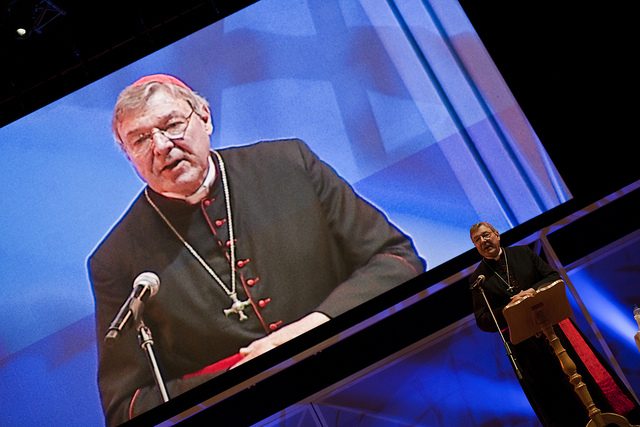 Cardinal George Pell was found guilty last November of sexually abusing two boys in the 90s, and in just two days, we will find out what his sentence will be. But rather than the secrecy that shrouded his conviction last year, his sentencing will be broadcast live on Wednesday morning television.
Nathaniel Keesing spoke with abuse survivor Reverend Greg Colby, and the Head of Abuse Law Practice at Shine Lawyers Lisa Flynn, whose firm is currently representing the family of one of the victims about why Cardinal Pell's case has gone from being hidden to broadcast to the world.
Download Audio